Step into the timeless elegance of Park Road, a sanctuary of luxury nestled in the heart of Toronto's exclusive Yorkville neighbourhood. This is not just another luxury condominium for sale; it's a symphony of architectural innovation and opulent living, meticulously crafted to elevate your lifestyle. Park Road's design, masterminded by the renowned Diamond Schmitt, is a testament to progressive sophistication, redefining the classic flatiron architecture with a slender silhouette that stands as a sculptural marvel, commanding your attention and admiration.
As you gaze out from your private haven at 28 Park Road, you'll be captivated by the unrivaled vistas that stretch beyond the cityscape. Your home at Park Road is a canvas upon which the picturesque Rosedale Valley ravine system and the city skyline paint a masterpiece, a view that promises to inspire and enchant. The interiors, envisioned by the illustrious Cecconi Simone, are a testament to the seamless fusion of art and architecture, taking cues from the building's unique design and curvature, calling it: "The Flatiron".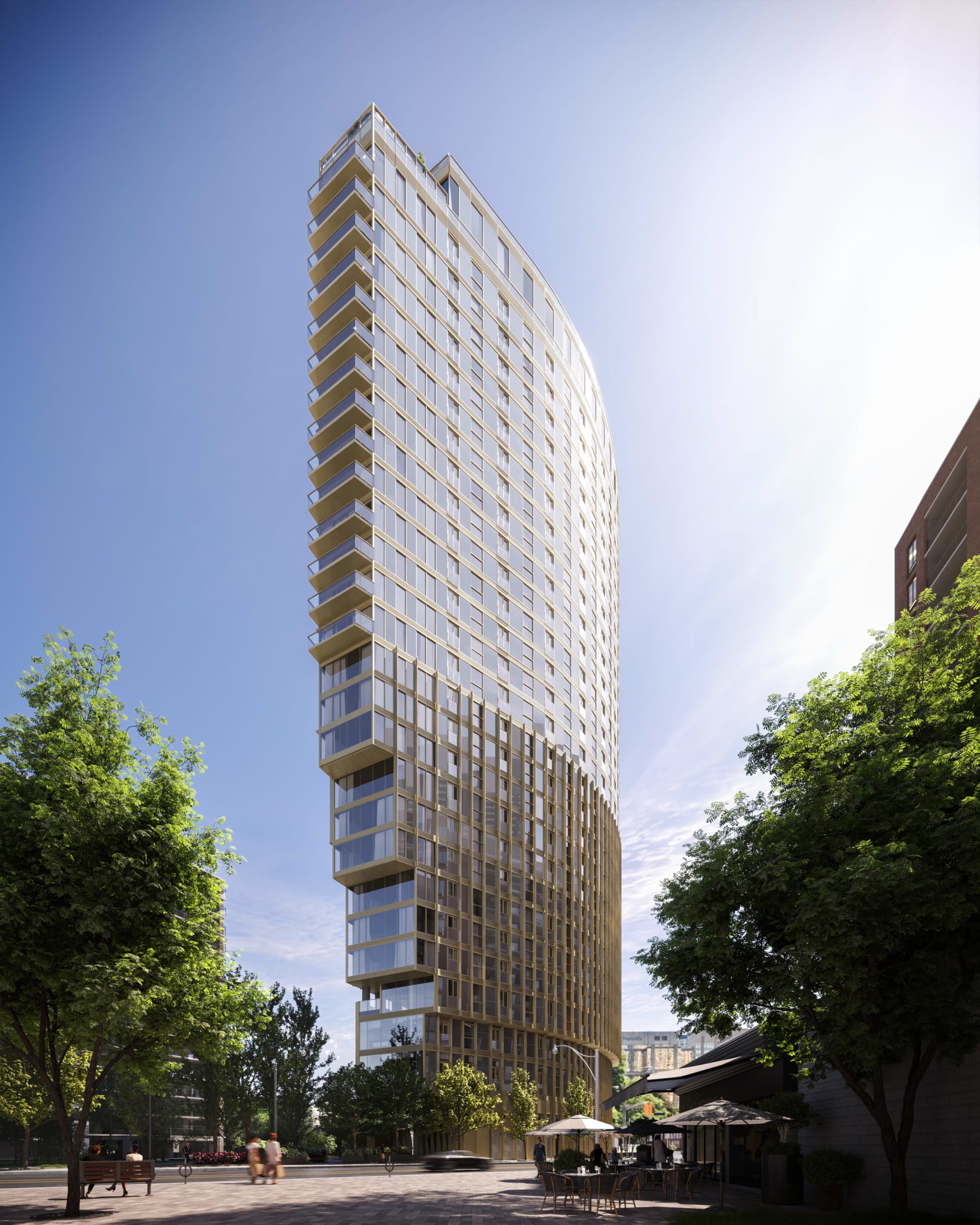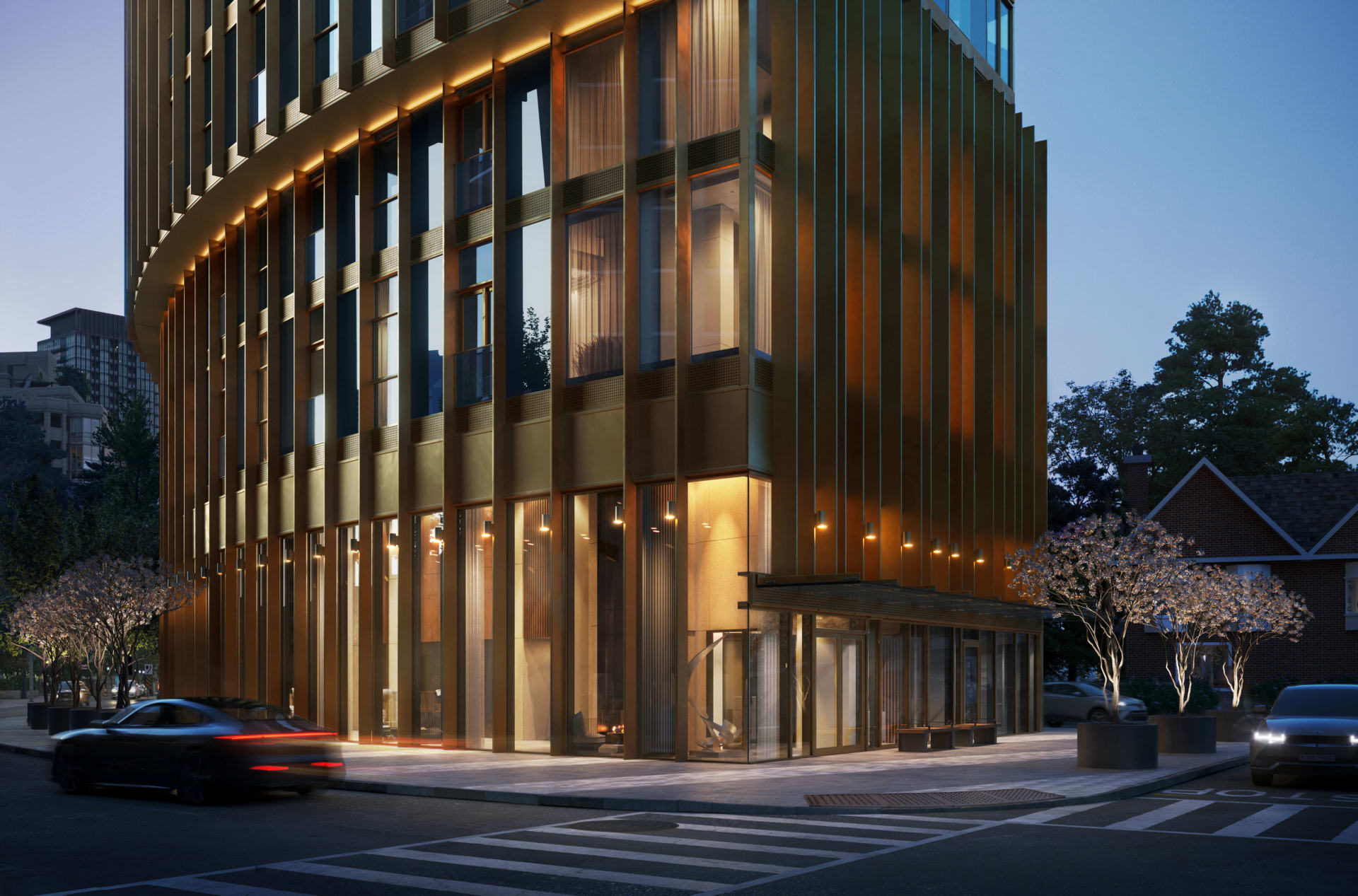 Luxury knows no bounds at Park Road, where Yorkville's enchanting charm encapsulates the very essence of Toronto's finest. Here, high-end shopping, art galleries, world-class dining, and a thriving cultural scene await your indulgence, all within the embrace of a transit-oriented haven. The Bloor-Yonge TTC station, just steps away from your doorstep, ensures that the world is at your fingertips, and every corner of this vibrant city is within reach.
As you venture further into Park Road's realm, you'll discover a world of amenities that redefine luxury living. With approximately 6,200 square feet of meticulously designed interior spaces and an additional 1,300 square feet of exterior areas, you'll find everything you need to elevate your well-being and social life. The second-floor amenities are a haven of relaxation, boasting a salt wall and meditation lounge, eucalyptus steam room, infrared sauna, yoga and virtual studio, wellness lounge, fitness studio, personal training room, and more. On the rooftop, you'll be captivated by multifunctional amenities, including a sunset lounge, rooftop terraces with BBQs, a chef's kitchen, and a private dining room and lounge. Each space has been thoughtfully curated to offer you an unparalleled experience of luxury, comfort, and indulgence.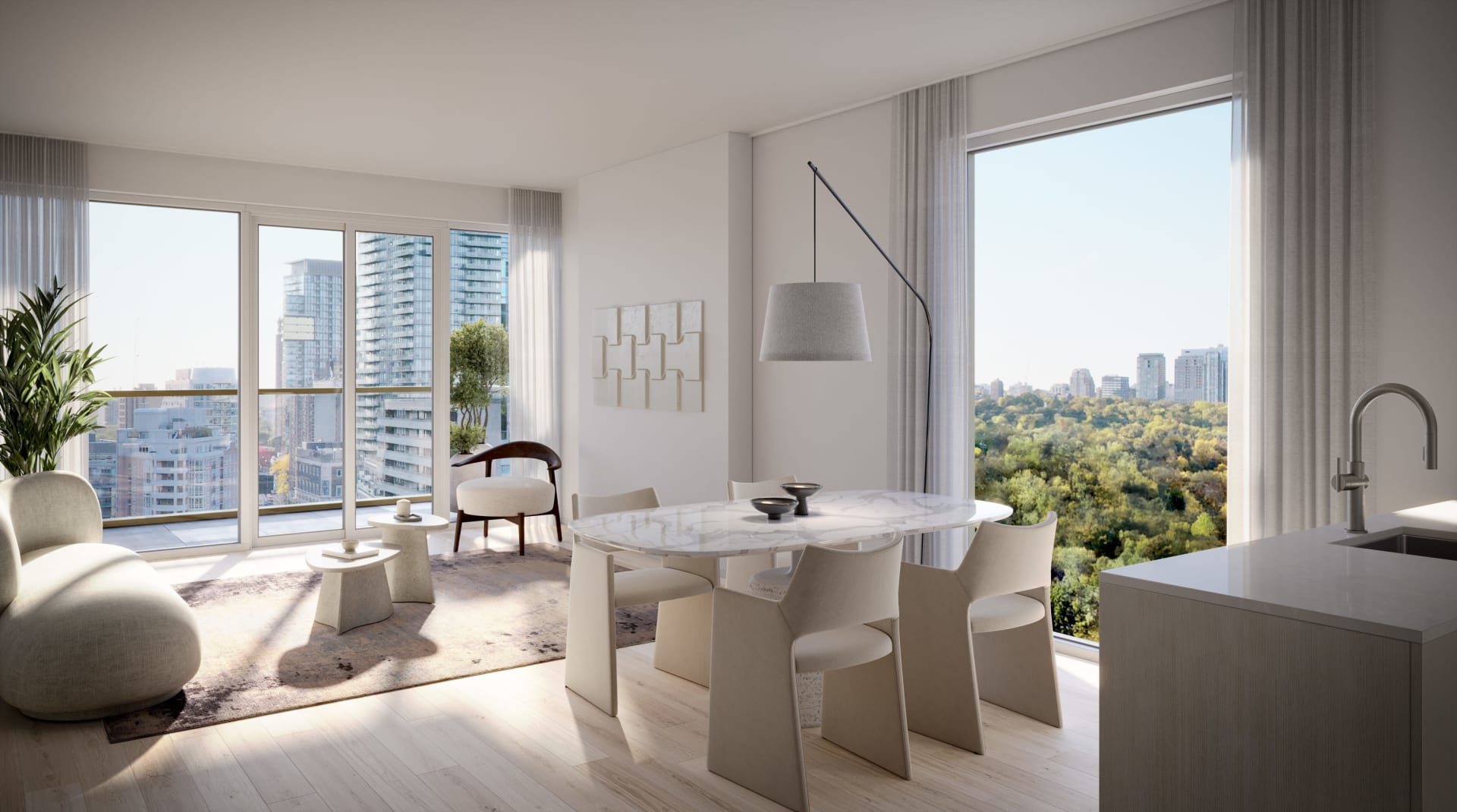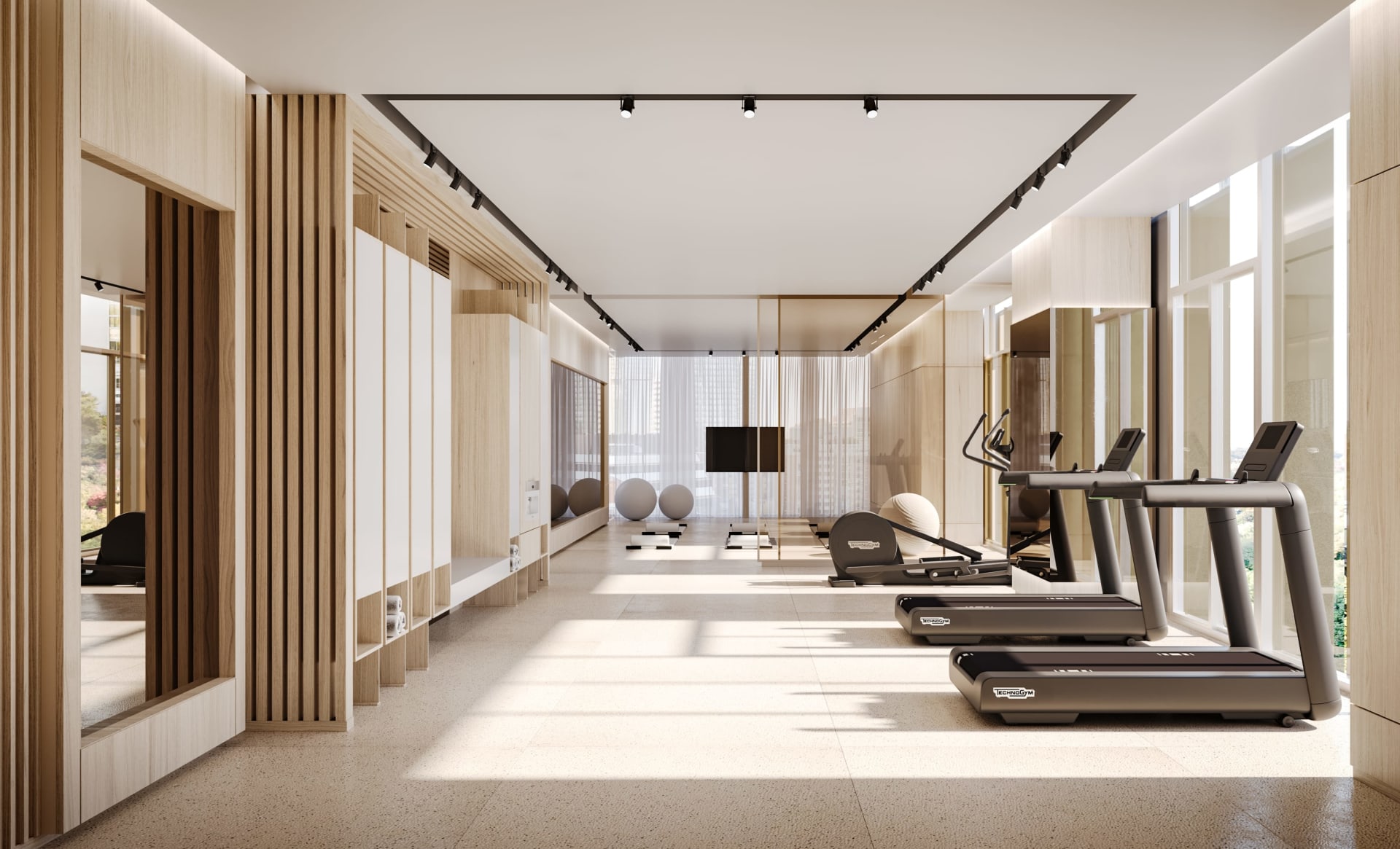 Park Road is more than just a residence; it's a living masterpiece, a beacon of sophistication in the heart of Yorkville. Here, you'll find a haven that is not only connected to the city's vibrant pulse but also enriched with innovative design and exceptional living spaces. Be part of the legacy, and let Park Road be your new address in Toronto's most iconic and established neighbourhood.
To learn more about this prestigious project, explore floor plans, and inquire about pricing, we invite you to contact Nissan Michael and Grace Chan from Engel & Volkers Luxury Real Estate Brokerage in Toronto. We are dedicated experts who can provide you with the insights and guidance you need to make Park Road your new home or your next investment property. Your journey into a world of luxury begins here.